A Message from Öner Döşer
THE 7TH INTERNATIONAL ASTROLOGY DAYS
Different Studies of Astrology will be the topic of The Astrology Days in 2018, the annual event organised by AstroArt School of Astrology.
During the 7th International Astrology Days event, we will be together with many precious astrologer friends from the international arena.
The 7th International Astrology Days will begin with public speeches at Altunizade Mercure Hotel on March 23rd between 09:30 and 18:00. Hande Kazanova, one of the graduates of School of Astrology and instructors, and Dinçer Güner, as one of our graduates and the founder of Solar Lunar Astrology Centre will be announcing the seminaries which will be translated consecutively. The presentations of the speakers will be appropriate to participants from all levels of astrology knowledge and also to astrology lovers who do not have much knowledge on the issue.
The Astrology Days event will present a wide range of activities including a great international participation. Our distinguished guests are:
* David Cochrane – Curriculum Director and co-founder of Avalon School of Astrology – USA
* Wendy Stacey – Principal of Mayo Scholl of Astrology – UK
* Ehsan Khazeni – President of IIPA and ISAR VIP for Iran – IR
* Angela Tiki – Greece Satellite of OPA – GR
* Aleksandar Imsiragic – ISAR President and Education Director – Founder of Johannes Kepler Astrological Institute – SR
* Lea Imsiragic – Consulting Skills Instructor at ISAR and Johannes Kepler Astrological Institute – SR
* Şebnem Ekşib – Vedic Astrology Instructor at ASA (AstroArt School of Astrology) – TR
* Öner Döşer – Founder of ASA, Turkey Satellite of OPA – TR
At the end of our event, including skits on astrology prepared by Kenan Bölükbaşı – one of our Advanced Level students – and his performer friends; an auction for the orphans; and some small surprises, The Astrologer of the Year "Fomalhaut" Award will find its owner.
During the 7th International Astrology Days in March 24-26, six workshops will be hosted in AstroArt School of Astrology. Workshops are suitable for beginner level students at least, for researchers, astrologers and astrology instructors. Presentations of our foreign guests will be translated into Turkish consecutively.
All astrology lovers, astrology instructors and students are kindly invited.
With love and light!
Öner Döşer, AMA, ISAR Cap
OPA Turkey
Member of APAI
---
Lectures
March 23th, Mart 2018, Friday (with an entrance fee), Mercure Hotel, Altunizade
09.30-09.45 Opening Speech
09.45-10.15 Şebnem Ekşib – Vedic Astrology
Rahu and Ketu which are the Secret Gates of Vedic Astrology, one of the ancient branches of astrology having 5000 years of history, are the two important arteries of our personal roadmaps and our karma. Şebnem Ekşib, one of the instructors of our school and the first speaker of the conference, will tell us how Vedic Astrology reveals the secrets of our destinies and the fated elements in an astrology chart.
10.15-11.00 Angela Tiki – Hellenistic Astrology
The concepts, techniques and interpretation principles of Hellenistic Astrology, which was mainly developed and practiced in Egypt and introduced during the reign of Alexander the Great, built the basics of Modern Astrology. Angela Tiki, the Greece Satellite of OPA, will tell us about chart reading and prediction techniques of Hellenistic Astrology.
11.00-11.15 Coffee Break
11.15-11.30 Announcements and Skits
We will have fun while watching the skits organised by our student Kenan Bölükbaşı and staged by some valuable performers on some funny events which may be met during astrological consultancies.
11.30-12.15 Ehsan Khazeni – Persian Astrology
After the Arab conquest of Persia the face of astrology seems to be changed when the symposium of the astrologers from three different schools shaped in order to find an auspicious time for laying the foundation of Baghdad. Ehsan Khazeni will tell us ancient astrology knowledge from Zoroaster, the prophet of Persia, and the prediction techniques of Persian astrology which still exist.
12.15-12.45 Öner Döşer –Astrology in Ottoman Era
In Ottoman Era, "munajjims" who were both astronomers and astrologers gave service to the Empire until the 19th century and authored many books. Öner Döşer, the founder of our school and Turkey Satellite of OPA, will tell us the astrological studies during Ottoman period and will give some examples from the book of Sadullah Efendi, who was one of the munajjims from the 19th century.
12.45-13.30 Lunch Break
13.30-13.45 Announcements and Skits
After the lunch break, the second part of our skit will be staged.
13.45-14.30 Aleksandar Imsiragic – Hermetic Astrology
The purpose of Reincarnation Astrology is to explain why life gave a certain role to the native. Aleksandar Imsiragic, Hermetic Astrology instructor of our school, will tell us the principles of Reincarnation Astrology which help us understand how and why a person is born with a certain fate and what he carries from the past to today.
14.30-15:15 Dr.Lea Imsiragic – Energy Astrology
Planets are the energy centres of our eteric body. The destiny of a natal chart is written through these energy centres. Dr Lea Imsiragic, an expert on magneto-biology, will tell us on the energy centres of the body and their correspondences in natal charts and will also advice some practical energy exercises.
15.15-15.30 Coffee Break
15.30-15.45 Announcements and Skits
After the coffee break, our last skit will be staged.
15.45-16.30 Wendy Stacey – Collective Astrology
It is fascinating to discover how often, long after someone has died, that transits to their chart can bring them back into the spotlight for one reason or another! This phenomenon is not exclusive to famous people or to people who become famous after death, but can happen to anyone. What we find with these transits to the charts of famous individuals is the influence they can have on the public and their impact on the collective. Wendy Stacey will talk about her studies on this interesting phenomenon.
16:30-17:15 David Cochrane – Vibrational Astrology
Vibrational Astrology is a very modern system of astrology but some of the fundamental ideas in Vibrational Astrology are very ancient. For example, the Arabic parts, also known as Lots in Hellenistic astrology are used in Vibrational Astrology. By synthesizing and integrating ideas from different traditions into a simple and coherent system, David and his colleagues have been able to develop a way to interpret charts that is simple, clear, and accurate. In fact, this system of astrological interpretation is so accurate that scientific research studies have confirmed some of the ideas. In this lecture, David will share with you some of the fundamental concepts of Vibrational Astrology and how you can use some of these ideas to improve your work in astrology.
17.15-17.45 Announcements, Fomalhaut Award Ceremony, plaque presentation and Closing Speech
---
WORKSHOPS (March 24th – 26th)
March 24th, 2018, Saturday (with an entrance fee), AstroArt School of Astrology
10.00-13.30 David Cochrane – Vibrational Astrology
By entering the birth data of a few attendees into the computer software, David will demonstrate how it is possible to very quickly determine some of the most important themes, issues, motivations, talents, and areas of life that are likely to be difficult. He will do this using an exciting new system of astrology: Vibrational Astrology. You will learn the simple and clear rules for interpretation, and how these rules pinpoint the most important issues in a person's life. Vibrational Astrology is a comprehensive and sophisticated system of astrological interpretation that can be used for prediction, compatibility, relocational astrology, and horary astrology. Of course in one seminar we cannot learn all of Vibrational Astrology, but we will learn, and we will experience, the most important ideas and concepts in Vibrational Astrology. The ideas presented are new and some of them will no doubt be surprising. However, fortunately, these new ideas do not generally contradict what you have learned before, but rather they build upon ideas in both ancient and modern astrology and refine these ideas so that the interpretation is clear, unambiguous, and accurate.
14:30-18:00 Angela Tiki – Eclipses
Let's meet in the magical world of the Eclipses. These fascinating phenomena mark important shifts in our personal lives and collectively. What makes them so different from the rest of the lunations? Find out the meaning of the Solar and Lunar eclipses in the signs and houses, along with the aspects formed to the planets. We will examine and explain the Saros and Metonic cycles astrologically and astronomically and talk about the effect of the prenatal eclipses. We will study on examples so grab your natal charts and enjoy the journey!
March 25th, 2018, Sunday (with an entrance fee), AstroArt School of Astrology
10:00-13:30 Wendy Stacey – A Curse or a Blessing; Unaspected Planets
Very little research has been done on Unaspected Planets yet they have been used since the writings of Ptolemy. So how do we interpret planets that do not have any major aspects in the birth chart? How do these planets connect or integrate with the other dynamics in the horoscope? This talk will look at how Unaspected Planets can be the most dominant and obvious placement in the birth chart, how they can behave and express themselves and explore the vast or limited resources available that can either bottle or unleash them.
14:30-18:00 Ehsan Khazeni – Universal Nakshatras (An original approach)
"Universal Nakshatras" is a bridge between ancient knowledge of Vedic lunar mansions and concepts of modern astrology. In Universal Nakshtras, despite the traditional teachings, there is a meaningful order for Nakshatras which shows how the lunar mansions of Vedic astrology are sequentially interconnected. It demonstrates how the next and previous mansion of every planet can give us some information and how all mansions occupied by planets in the chart can be employed in our Interpretations.
Learning and practicing nakshatras becomes more practical and enjoyable by using "Universal Nakshtras". Every Nakshatra has a message underneath so by understanding its message, we can enjoy a more harmonious life. Universal Nakshatras provides a set of tools and techniques for both tropical and sidereal astrologers to apply the Nakshatras effectively in their interpretations.
In this workshop:
What is lunar zodiac
Lunar astrology vs Solar astrology
The map of unconsciousness mind
Nakshatras traditionally considered
Instructions for tropical astrologers
Introducing Universal Nakshatras
5 simple rules of Universal Nakshatras
Introducing 27 individual Nakshatras
Case studies
March 26th, 2018, Monday (with an entrance fee), AstroArt School of Astrology
09:30-12:00 Aleksandar Imsiragic – Vertical Time Astrology
The Verticality of Time is a special quality of any given day. "Time" is an entity in and of itself. Vertical Time supports the primary need of the intelligence of time on a given day. Time is not homogenous but rather heterogeneous, and as such it represents various qualities of intelligence that are expressed every day.
If we manage to align with a given Vertical Time, i.e., if we manage to establish the quality of energy that is in complete harmony with the cosmic need of that day, we enter the "vertical" flow of time – the time that carries the message of dharma or purpose, contrary to "horizontal time," which carries the codes of memories, or codes of karma. When we exist in the vertical field of time, the field of dharma, we are automatically free from the influences of horizontal karmic memories – the challenging influences of transits that are in effect on that day.
Therefore, each day carries a certain code of Vertical Time that should be fulfilled in order for Vertical Time to be raised to a higher frequency of functioning. In this way, the need of time is fulfilled, and we free ourselves from the inevitability of horizontal memories, which originate from the field of karma.
12:30-15:00 Dr Lea Imsiragic – Talk with your astrological houses
This workshop is experiential, you will learn technique that provides a very clear and direct link between each meridian and a certain astrological house, and you will be amazed to see how precisely and efficiently this works in practice. This technique links each of the 12 main meridians with 12 areas of life, which in astrology are linked to the 12 astrological houses. Therefore, in order to solve any problem that people might have. This technique is also special because it directly focuses on a certain area of life, and these correspondences enable us to work on changing circumstances and everything around us, as we are the ones who created them.
You will learn how to create for you and your clients based on your natal horoscope, transits and progressions – healing tapping, affirmation and to turn around limiting belief and open certain house potential. You will experience astrology houses and their potential on such a fun and new way that you will be happy to include in your astro-practice.
---
PAYMENT DETAILS*
*Credit Cards are accepted
Seminar Fee:
Whole day event 150 TL + VAT (125 TL + VAT for School of Astrology students)
Workshop Fees:
David Cochrane's Workshop: 250 TL + VAT (200 TL + VAT for School of Astrology students)
Angela Tiki's Workshop: 250 TL + VAT (200 TL + VAT for School of Astrology students)
Wendy Stacey's Workshop: 250 TL + VAT (200 TL + VAT for School of Astrology students)
Ehsan Khazeni's Workshop: 250 TL + VAT (200 TL + VAT for School of Astrology students)
Aleksandar Imsiragic's Workshop: 200 TL + VAT (150 TL + VAT for School of Astrology students)
Lea Imsiragic's Workshop: 200 TL + VAT (150 TL + VAT for School of Astrology students)
Bank Account:
Garanti Bank (299)
ASTROART LTD. ŞTİ.
IBAN: TR34 0006 2000 2990 0006 2988 61
For more information and reservation
+90 216 386 73 96 – +90 216 358 12 23 – +90 532 284 89 79 – [email protected]
---
ALEKSANDAR IMSIRAGIC
Aleksandar Imsiragic (ISAR CAP) is ISAR Education Director and founder of the Johannes Kepler Astrological Institute in Belgrade, Serbia.
He has been an astrologer for more than 25 years, teaches meditation, has written eleven astrological books, and has organized annual International Astrological Conferences in Belgrade since 2001.
His work is based on a synthesis of Western and Eastern traditions of knowledge, and his special interests are in the fields of fixed stars, karmic astrology, and astro-healing.
ANGELA TIKI
Angela Tiki is a Greek astrologer based in Athens, operating locally but also sharing her expertise among an international clientele.
Inspired by the Greek philosophy and spirit, she approaches the chart as a tool for self-awareness, development and personal fulfilment. In addition to her consulting services, she teaches astrology, organizes workshops, gives lectures at international conferences and writes for the monthly Astra Magazine (in Greek), the Career Astrologer and the IAM magazine.
Since 2016, she is serving as the Greek satellite for OPA. She is also an OPA certified professional astrologer.
https://www.facebook.com/angelatikis
DAVID COCHRANE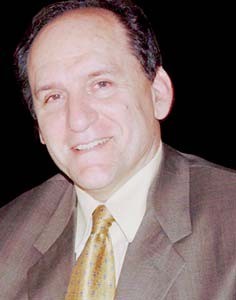 David is the founder of Cosmic Patterns Software, Inc. and the author of the Kepler astrology program. David's involvement in astrology for over 3 decades is impressive.
David is a dynamic and engaging speaker who is able to break complex ideas down into simple form and to inspire as well as to educate. David has been called a "theoretical genius", "the world's greatest expert in harmonic astrology", and "the best speaker" at national conferences, and even simply "the best astrologer" by some of the world's most respected and experienced astrologers.
David co-founded The Avalon School of Astrology with his wife Fei, which is one of the only state-licensed physical astrology schools in the USA. He also authored three books "Astrology for the 21st Century", "AstroLocality Magic" and "Astrology and Sacred Geometry".
EHSAN KHAZENI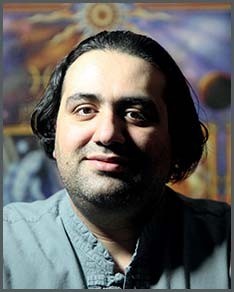 Ehsan Khazeni is an astrologer, software engineer and musician from Iran. He holds a BA degree in IT management. He developed Tashtar Astrology Software (2007) which is the first Persian astrology software, Bindu Astrology Software and Saptarishis Research Software.
He is a pioneering researcher in the field of classical astrology and had lectured extensively in Iran and India. He has published several articles on astrology, Feng Shui, Persian history, literature and spirituality, as well as Vedic philosophy and mythology. He is the President of IIPA (International Institute of Predictive Astrology) in Iran and he was nominated as the chapter chairman of Iran in 25th International Astrology Seminar in Kolkata 2015.
E-mail: [email protected]
Facebook page: https://www.facebook.com/ehsankh322
LEA IMSIRAGIC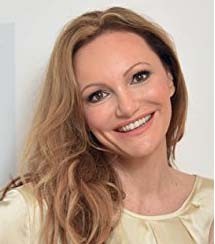 Dr. Lea Imsiragic is a M.Sc. in magneto biology in the medical faculty. She is an ISAR CAP, and consulting skills trainer.
She combines knowledge from different fields with astrology. As an astrologer, Lea specializes in business astrology and Astro-medicine, and she is researching in the field of Astro-healing. She combines all her expertise (graduated in acupuncture, Energy Psychology, flower essences therapy) with Astrology in order to create the astrological system for diagnosis and healing "Energy Astrology".
Lea is a teacher at the Johannes Kepler Institute in Belgrade, and author of five astrology books.
WENDY STACEY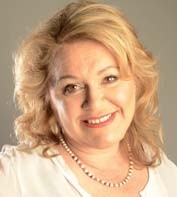 Wendy Stacey, B.A, M.A, Dip LSA is the principal of the international Mayo School of Astrology and tutor for the London School of Astrology. She is the Chairperson for the Astrological Association, has written over 50 articles for students in the 'Astrological Journal' and is the author of 'Consulting with Astrology' and 'Uranus Square Pluto'. She has also contributed to 'The New Generation', and to OPA's 'The Professional Practice of Astrology'. Wendy holds an MA in cultural astronomy and astrology (2003) and has been researching birth times for over two decades which she is currently completing a PhD in. In 2014 Wendy was the recipient of the UK's Charles Harvey award for 'Exception Service to Astrology'.
E-mail: [email protected]
Website: www.wendystacey.com
ŞEBNEM EKŞİB
She was born in Istanbul in 1968. After graduation from Bilkent University, she has been interested in astrology, eastern philosophy and teachings, meditation, yoga and universal energy systems together with her business life. After she met Vedic Astrology in 1999, she started studying and practicing this branch of astrology. Afterwards, she started practicing Transcendental Meditation techniques of Maharishi Maharesh Yogi and her life took a new turn, with her own words. Being a fulltime astrologer since 2006, she is one of the leading Vedic astrologers in Turkey. She has also been teaching Vedic Astrology in AstroArt School of Astrology since 2012.
Şebnem Ekşib, is also known for her expertise in stones, colour analysis and numerology. She is also a cosmic energy therapist. She has been writing articles on astrology in some magazines including Foodtime and Trendus; articles and astrological forecasts on daily, monthly and annual basis in her website and social media pages; and giving astrological consultancy.
Her book "Vedik Astroloji" which has been published in March 2015 is the most comprehensive book on Vedic astrology in our country. She is married and has a daughter.
Website: www.sebnemeksib.com.tr
ÖNER DÖŞER
Öner Döşer, the founder of AstroArt School of Astrology, School of Astrology Publishing, and Astrology TV, is an astrology consultant, author and lecturer, who completed the Robert Zoller Medieval Astrology Course and has been rewarded with a Diploma in Medieval Astrology (AMA). He wrote 21 books, 9 of them have been translated into English, and his articles have been published in The Astrological Journal, The Career Astrologer and ISAR web site. He participated in several organizations abroad as a lecturer. In order to support his efforts to give sound knowledge on astrology in Turkey, he has been organizing an annual event named International Astrology Days and inviting well-known astrologers from different countries and help them meet with the astrology students and astrology lovers in Turkey. Having trained over 1000 students, he took some important steps as of 2016 and AstroArt School of Astrology (ASA) has been added to the approved school lists of APAI and ISAR. He is a member of The Association of Professional Astrologers International (APAI), International Society for Astrological Research (ISAR) proficiency certificate holder and Turkey Satellite of Organization for Professional Astrology (OPA).